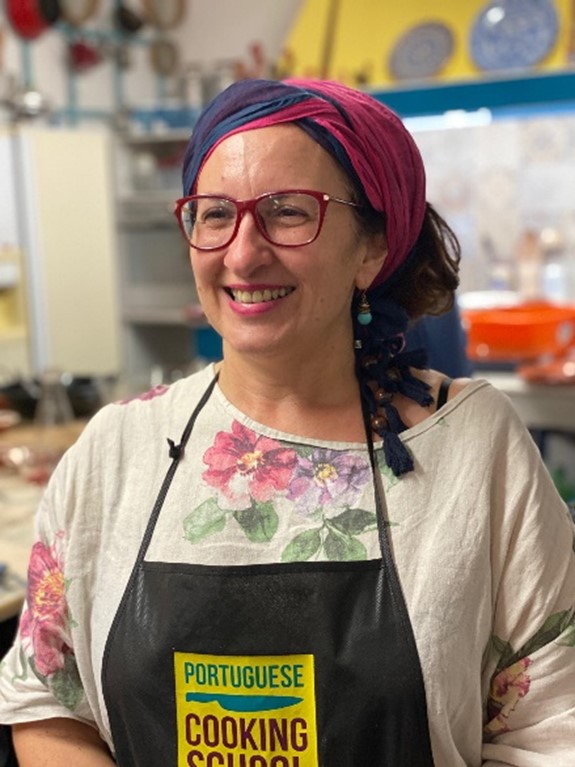 About me:
I'm Sofia,
I love to cook,
to eat and to share my traditions!
My first job was being a tour guide in Portugal, but also taking Portuguese people around the world.
About 22 years ago I came with my family to this lovely region, the Alentejo, in the Southern part of Portugal, and we had a restaurant for 15 years.
At my place, a farm just outside of the historic walls of Évora, following the traditional recipes we will prepare together a great meal that includes starters, fish and meat dishes and dessert. Tell us your preferences or food restrictions and we will be glad to offer you a unique experience. Bring your family or group of friends. We use local ingredients (some from my garden) are selected according to each season.
What do we cook?
Traditional local recipes. We want to share with you our traditions. If you have any food restriction, the diversity of our cuisine allow us to find a good menu for you. Olive oil, garlic and onions, are always on the kitchen's table. Come and learn about our conventual historic recipes, our traditions and culture while tasting good Alentejo wines.